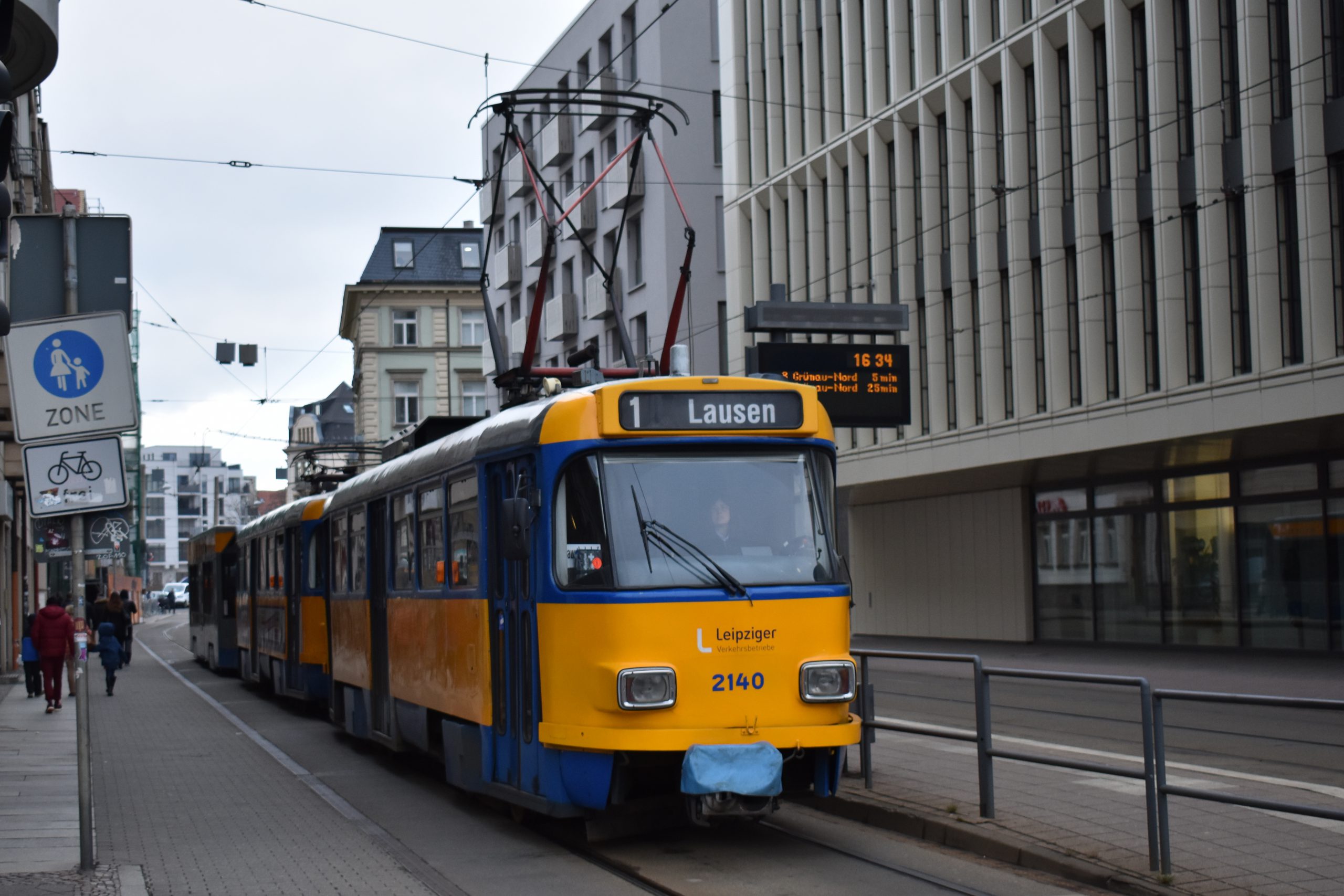 City
Leipzig (Czech: Lipsko) is a city in the north-west of Saxony, Germany. It has about 593,000 inhabitants, making Leipzig the largest city in Saxony and the tenth largest city in Germany. Leipzig's public transport is provided by trams, buses, trains and, in the past, trolleybuses.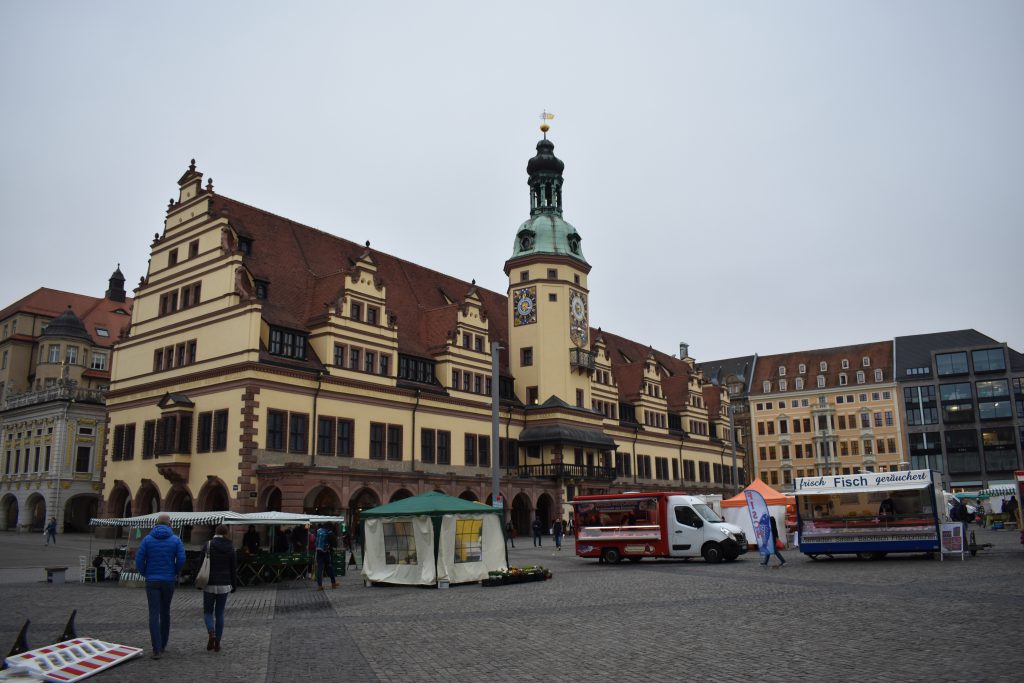 The name Leipzig comes from the name "lime". The settlement was founded by Slavic settlers already in the 10th century. The first written mention dates back to 1015. Already in 1165 Leipzig was promoted to the city and local markets became an important trans-regional event.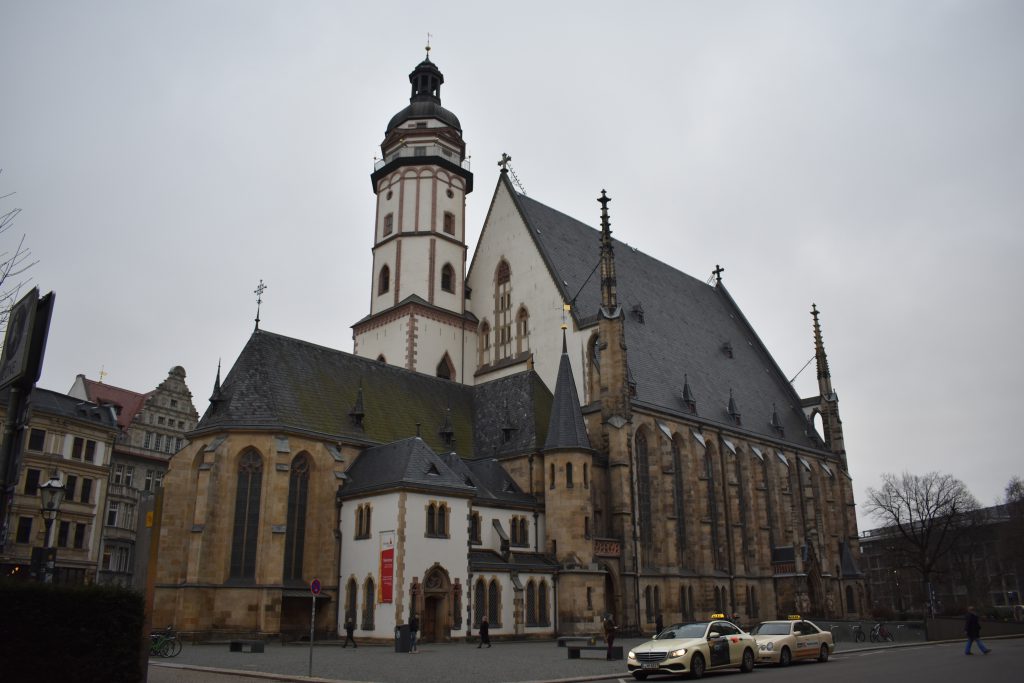 Due to the destruction of the city during World War II, there are quite a few historic buildings in Leipzig, as in almost all major German cities. However, the centre is relatively compact and well preserved, so you can find many magnificent houses from the german empire from 1871-1918, which testify to the expansion and importance of the city at that time.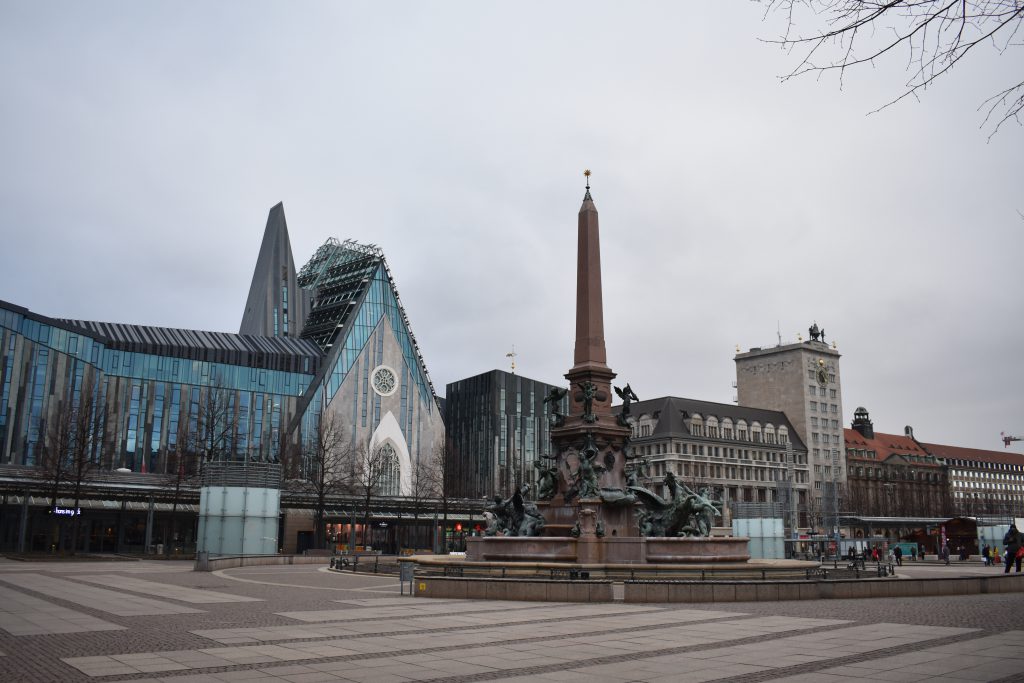 Railroad
Germany's first long-distance railway line was also opened between Leipzig and Dresden in 1839, and not long after, the city became an important railway hub. Completed in 1915, Leipzig Central Station is the largest head station in Europe with an area of 83,640 m2.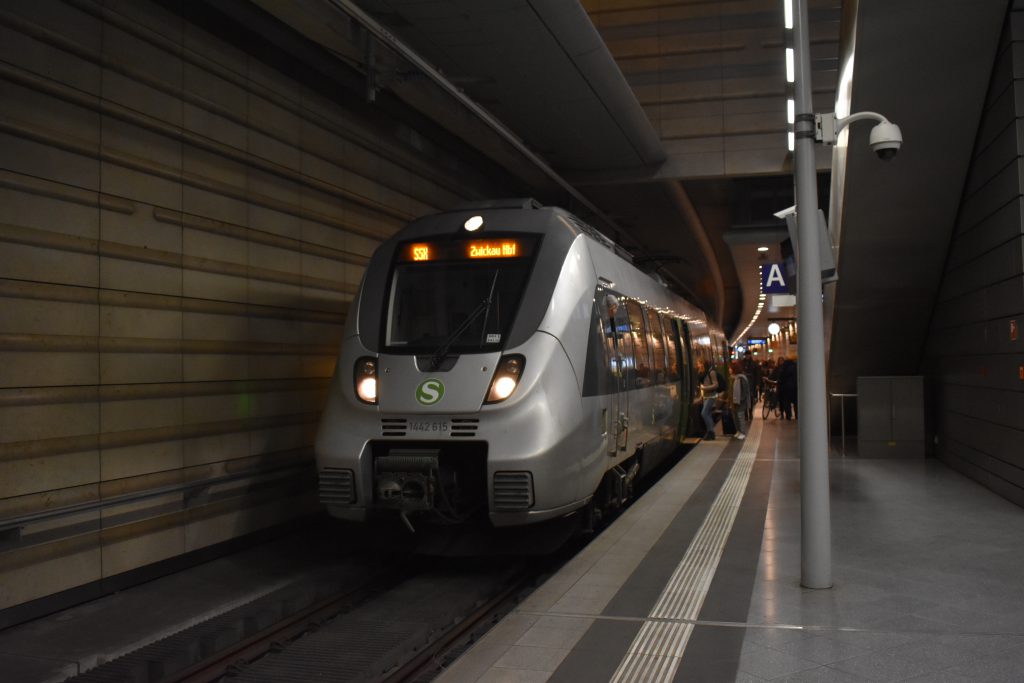 In Leipzig, intercity-express train routes cross (Hamburg – Berlin – Leipzig – Nürnberg – München, or Dresden – Leipzig – Erfurt – Frankfurt am Main). The city also offers international night services to Prague, Zurich, Basel and Amsterdam.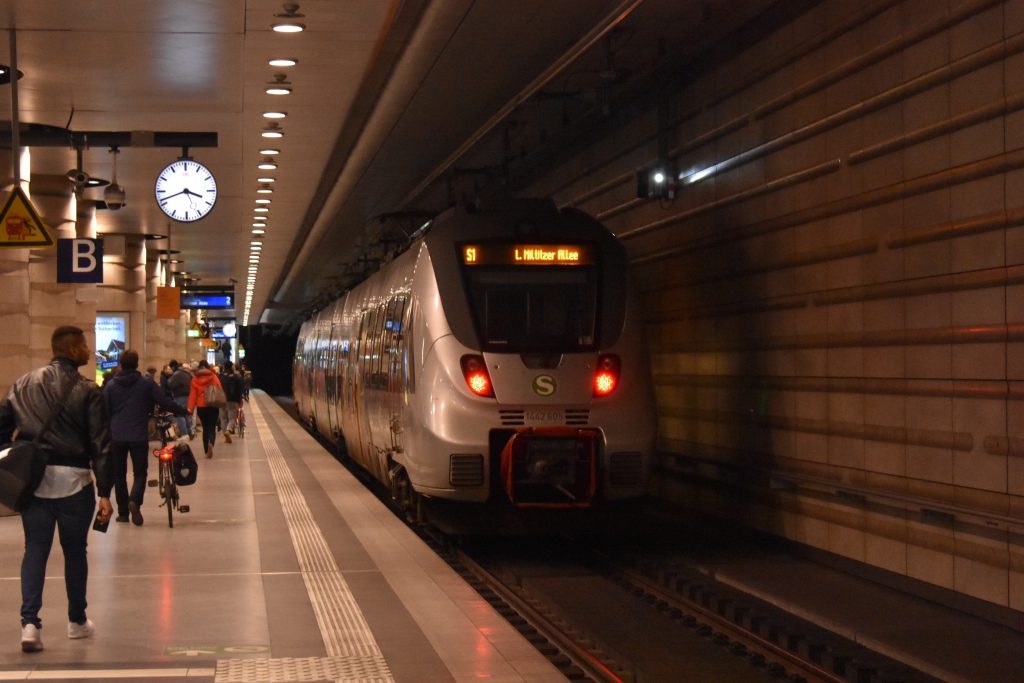 Leipzig is the centre of central Germany's S-Bahn regional suburban railway system. The S1 line operates exclusively in Leipzig, while the S3 and S5 lines to Halle or on the opposite side to Zwickau are also significant.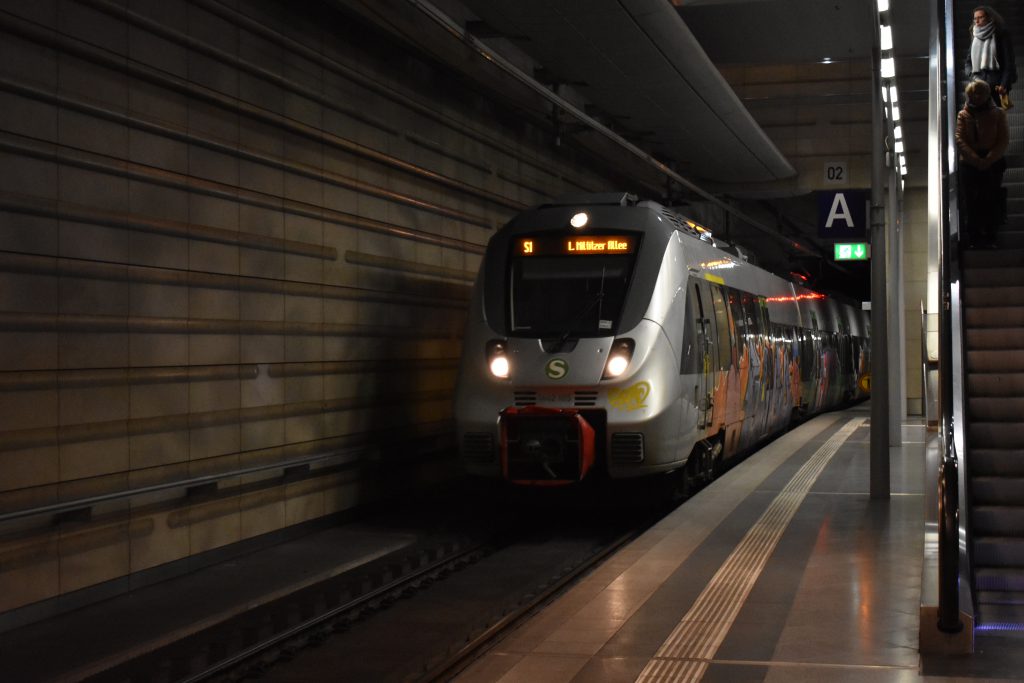 Trams
Already on 18 May 1872, two lines of the city horse-service tram joined the Leipzig railway. In 1896, the network was electrified. Until 1917, the local tram service was operated by private members before being transferred to the city's enterprise.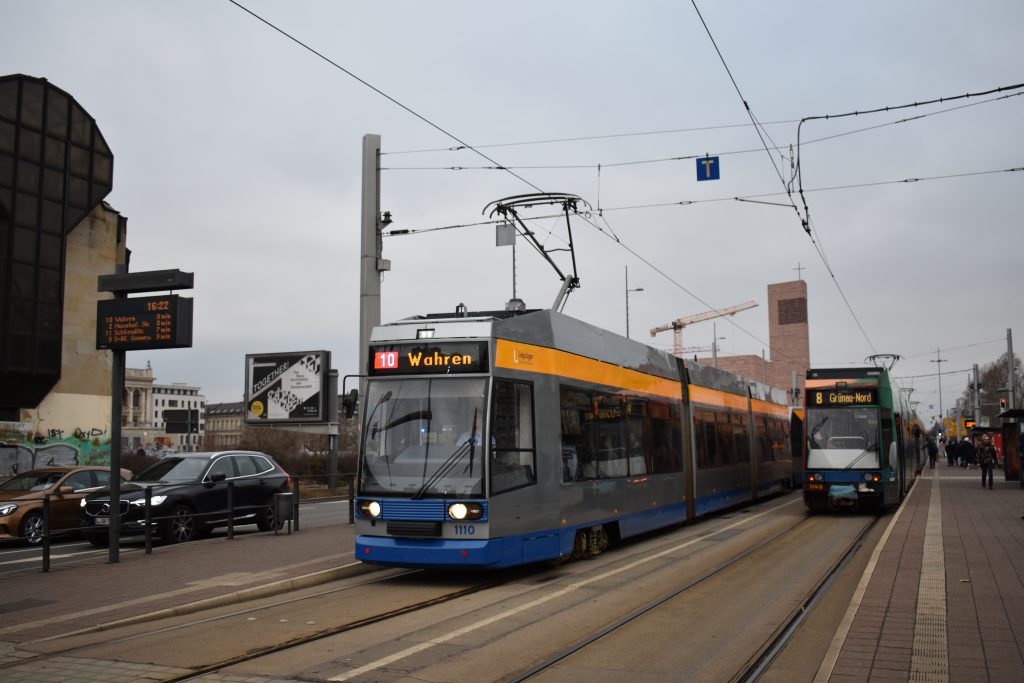 Despite the cancellation of several lines after 1990, the Leipzig tram network, with its 146 km, is now the third largest tram network in Germany, after Cologne and Berlin. To this day, several of the last Czechoslovak Tatra T4D trams are in operation, gradually being replaced by modern Solaris Tramino trams.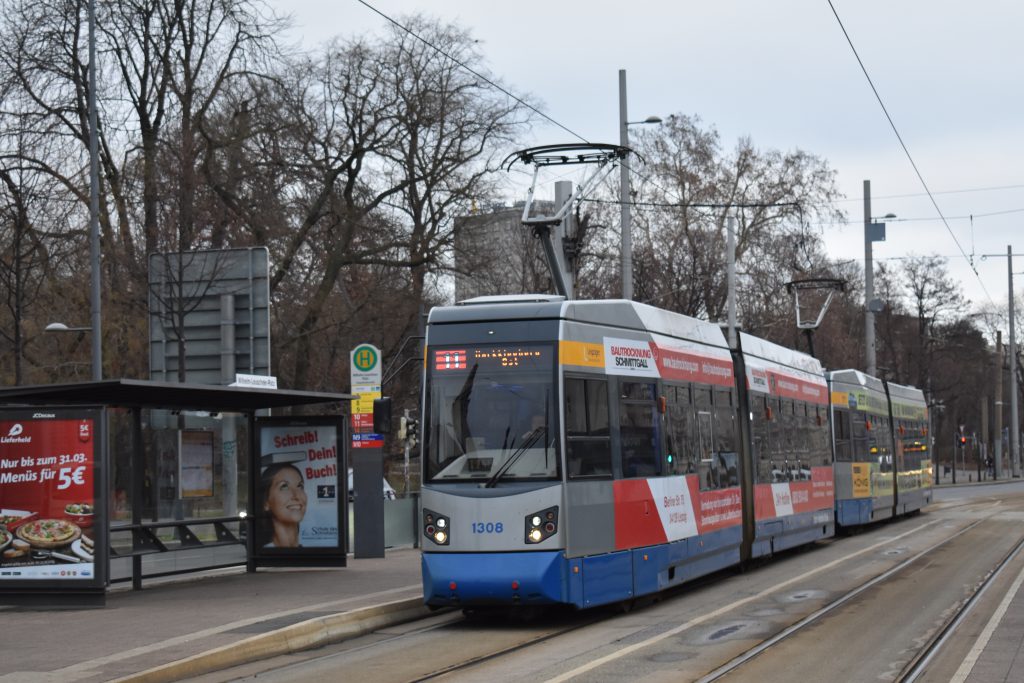 Trolleybuses
Trolleybuses also toured the streets of Leipzig between 1938 and 1975. It was the first trolleybus operation in Germany, but was affected by wartime events in the early days. Three lines, marked A – C, were in operation. Between 1958 and 1975, the Czechoslovak trolleybuses Škoda 8Tr and 9Tr also participated in the operation.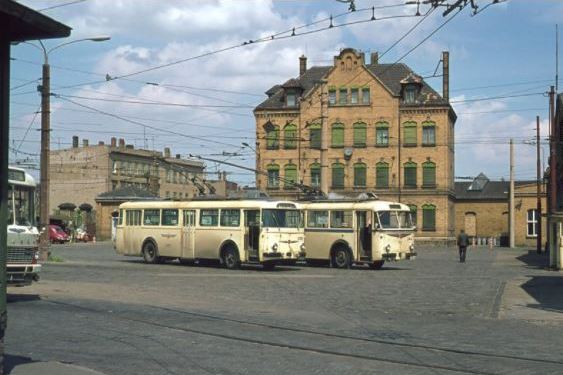 Buses
Leipzig's city bus service started operating in 1913 and has always been a complement to the dense tram network. There are currently only 6 scheduled daily services, but city buses also provide a number of regional and 10 night city services.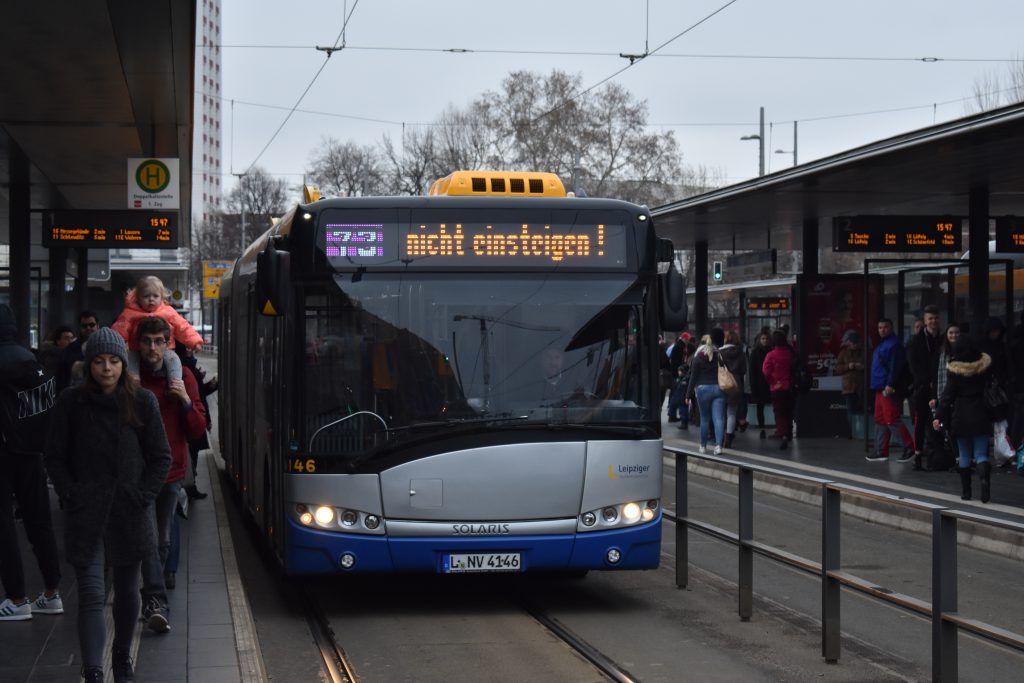 Gallery
Sources: wikipedia.cz website (Leipzig, Leipzig Tramway, Leipzig Trolleybus Transport), wikipedia.de website (Busverkehr in Leipzig, S-Bahn Mitteldeutschland)